Analyse marks a major release and update to Zenith Mosaic, our flagship research portal for clients.
With Analyse, you can compare product performance, risk, correlation and generate a variety of surveys across a number of statistical measures.
Additionally, because it's interactive, you can quickly filter and slice the reports in different ways. Change the timeframe or return periods, select one or more product for closer analysis or select a column header and watch as the visuals cross filter, updating in real-time on your screen.
We have also included the functionality for you to export the data to excel to manage in a way that is most relevant to you.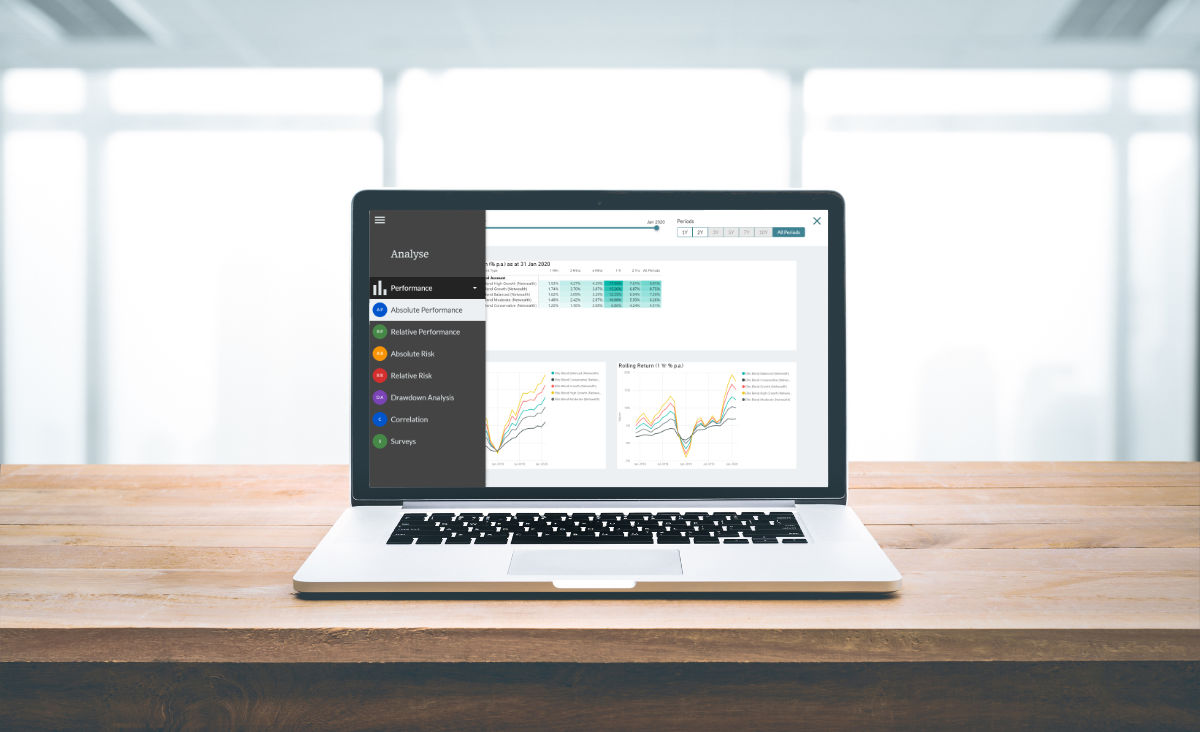 Getting started with Analyse
Use Analyse in three simple steps:
Filter our product list to narrow what you're looking for.



Build a shortlist by ticking the boxes for each product you wish to include.



Press the Analyse button to start comparing.



Using Zenith Mosaic
Analyse is available in Zenith Mosaic, our flagship research platform.  
We've made it easy to start using Zenith Mosaic by adding an option at the top of your screen, simply toggle the 'Use Zenith Mosaic' to the ON position to set Zenith Mosaic as your default experience.
And don't worry, the old Adviser Portal isn't being retired yet, you can still continue to use it in the same way you always have.
Don't have a login?
To access Zenith Mosaic and our new Analyse tool, you will need an online account. Our online app is your gateway to all your Managed Account, Investment Portfolio and Product Research information complete with comprehensive analysis tools and reporting.