As the quote alludes to, investors typically prefer to receive dividends now rather than wait for a potentially higher payout in the future.
However, this reporting season we observed the unusual situation where payout ratios fell, but dividends per share still increased, as shown in the chart below.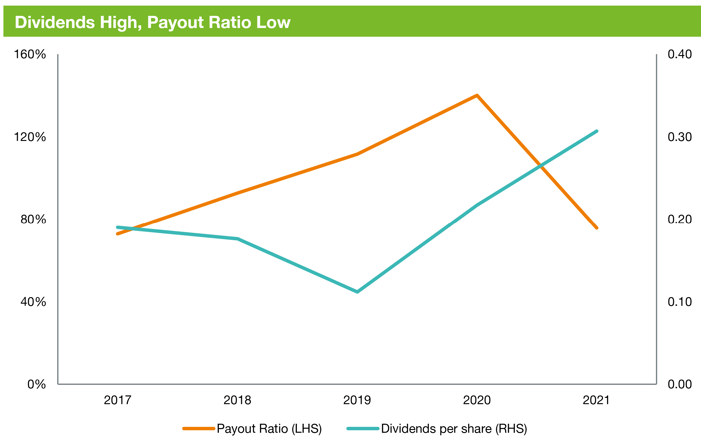 Source: Bloomberg
This situation can only occur when earnings growth is strong enough to offset the decline in the payout ratio. Companies can retain cash for many reasons, including reinvestment or simply to improve the health of their balance sheet. Ultimately, we saw many companies reward investors upfront, whilst also retaining a greater percentage of earnings for the future.
The value of a beat
Whilst not as strong as the previous reporting period, companies continued to beat earnings per share expectations. Though the relative performance between a beat and a miss (based on one-month post-announcement performance) narrowed for the second half of 2021, beats continue to outperform.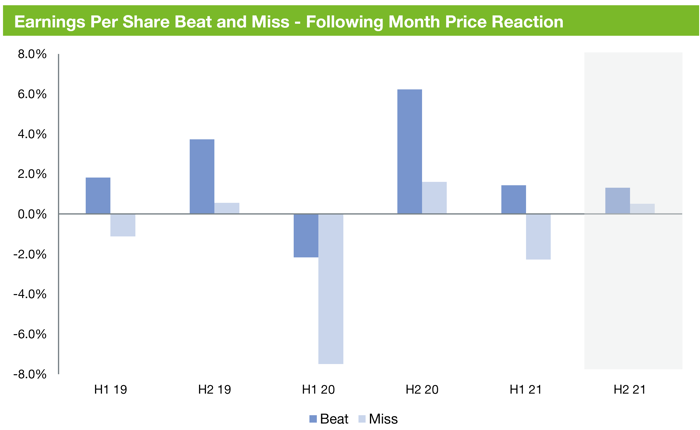 Source: Bloomberg
Manager performance
Despite the narrowing in performance between beats and misses, our managers generated strong excess returns during the period. The best performers for the August/September 2021 reporting season were the L1 Capital Catalyst Fund, the Hyperion Australian Growth Companies Fund and the Lazard Select Australian Equity Fund.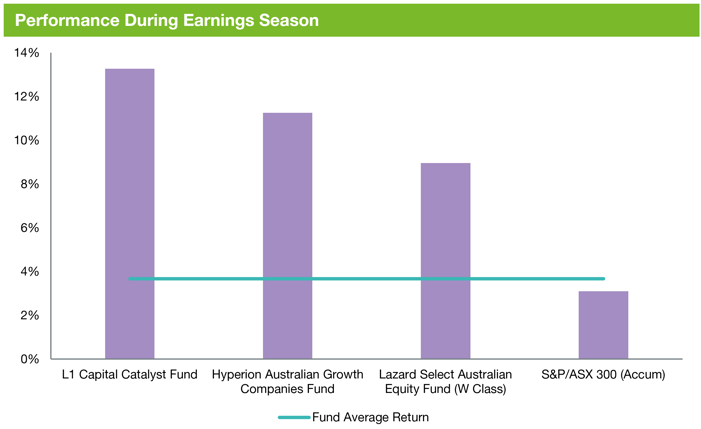 Source: FE
While all three managers listed above have different style orientations, value managers outperformed neutral and growth funds this reporting season.